You know how people say you should sleep when the baby sleeps? That may be true for some people but when Westie sleeps I ride or run. These are the things that energize and centre me more than a 45 minute cat nap ever could.

This week with J home on holidays I have enjoyed a 45 minute spin on Christmas morning and a 5k run today in uncharacteristically warm temps for this time of year. The run was hard. I ran the first half down into the ravine and had to face a gradual climb on the way out. I took walk breaks when I needed them but was pretty proud to knock out 5k in 27 minutes the first time out post baby.

I am starting to piece together a fitness routine and it feels amazing. I also got some great gifts that motivated me to get out there!

I have been in desperate need of new earphones so I was pretty excited to get some blue yurbuds as one of my gifts! I don't know how anyone can wear the standard ipod earphones. My review from my first run is that the yurbuds are pretty fantastic. Great sound and they didn't budge. I usually fiddle with ear buds my entire run, especially when your ears get sweaty and they slip out.

I also got some new Lululemon socks in my stocking. Of all the Lulu items I own, I can't believe I have never tried their socks. They felt like silk on my feet and check out how cute they are!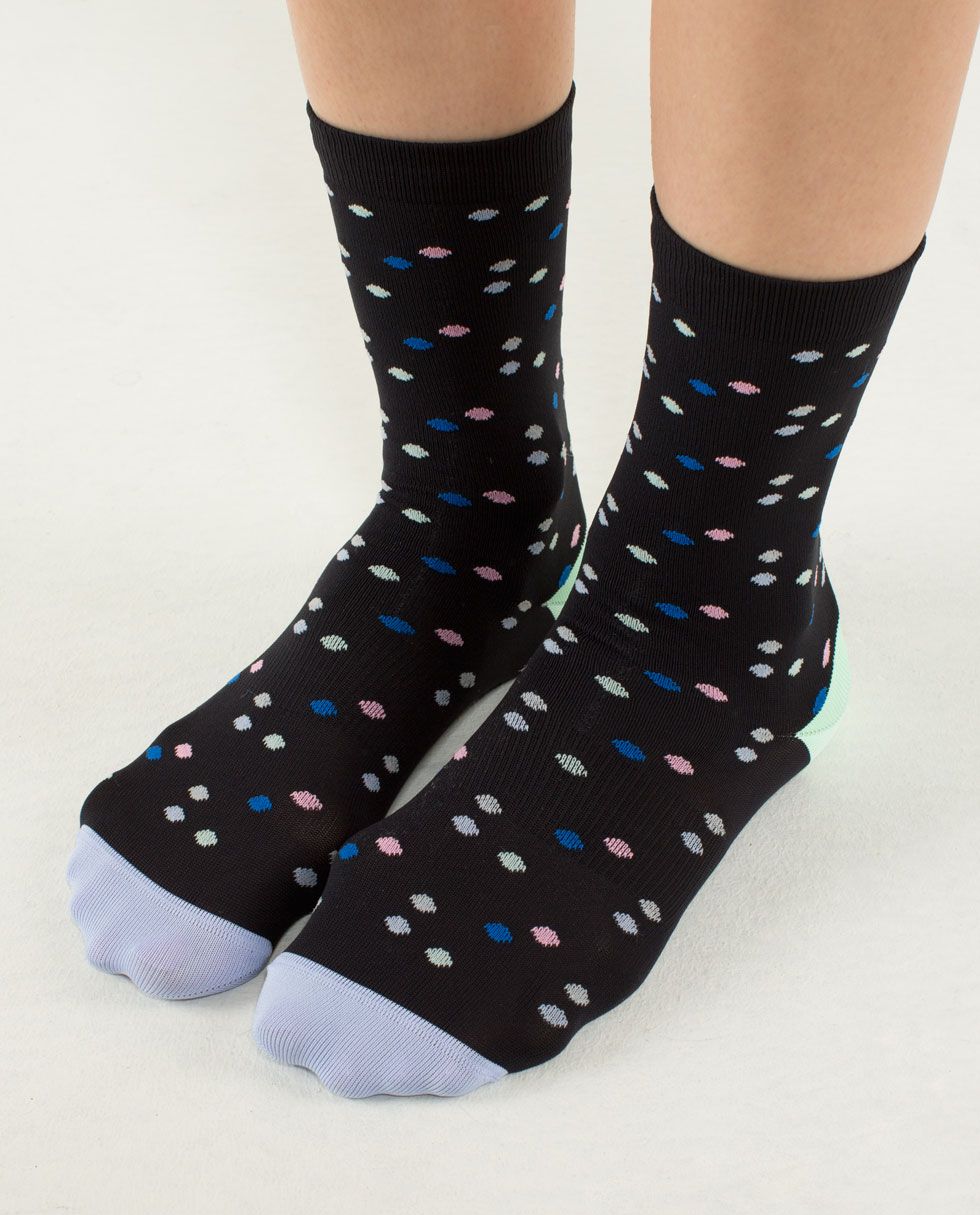 Most importantly, I bought a new
sports bra
at MEC today. This may be TMI but breastfeeding has been causing some lopsidedness due to oversupply on one side. So, not only do my old bras not fit but the new one I bought doesn't fit in the morning (before I have nursed on that side a few times). I didn't want to size up too much because then the other side wouldn't fit. Oh the trials of breastfeeding. The solution, a
moving comfort rebound bra
that is adjustable. I can secure the velcro tabs a bit different on each side to tailor the fit.  I also nabbed one on sale!
I hope you are enjoying a wonderful holiday season and are spending it doing things you love with your family and friends. Today we were talking about how amazing it will be to run with Weston in the stroller next year. For now I just run home to him ; )
Related articles