It is Spring. Our days are full of planning gardens, rubber boots splashing in puddles and spring cleaning. We moved into our housing in July so this is our first spring here an admittedly, there isn't a ton to do. However, there is some room for spring cleaning in our day to day living.

Here is my Spring Rejuvenation Plan

Drink Less Coffee
I for one have slid down a slippery slope of post pregnancy coffee consumption from one Tassimo pod a day to two, then maybe a decaf latte later and sometimes a diet coke. (in case you are wondering, even decaf coffee has a little bit of caffeine and is highly acidic). I am going to follow Kris Carr's 11 Tips to Kick Your Coffee Addiction (again) and will be drinking a lot of green tea!


Goal: Switch to half caff coffee for remainder of April (baby steps!)
Get Cooking
I am not eating well. I am not eating junk food, but I am not really taking time to cook either.
Goal: Dedicate every Sunday as new recipe day!
Stretch Daily
I am not taking time to stretch. As a new mom, 90 minute yoga classes became almost impossible so I just stopped all together. I need to do better.
Goal: I am going to reactivate my yoga online subscription so I can do 30 minute or even 45 minute (gasp) classes at home.
Read More
I need to read more. Don't get me wrong, I read blogs and articles all day long. Mostly about sleep training, sometimes about baby food and the odd one about running. I need to read books! I downloaded some new ones:
Goal: Read at least one book a month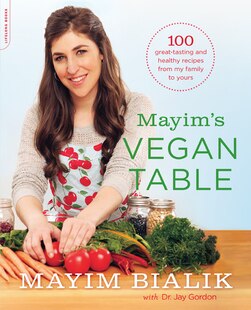 Meditate
This one is new for me but it is something I really want to try. Ever since I read The Monk Who Sold His Ferrari I have wanted to learn to meditate. I have no excuses except it kind of scares me. I know I have an overactive, wandering mind and I struggle to sit still for any length of time. All signs that I probably need a meditation practice in my life.
Are there any areas in your life that need some spring cleaning?
Do you meditate?